The United States is ramping up its investment in mine reclamation, spurred by the mine industry's growing focus on sustainability.
The recent MINEXCHANGE 2022 SME Annual Conference & Expo in Salt Lake City, Utah – attended by thousands of mining professionals globally – placed a spotlight on the theme of 'Social License: Mining for the Future'.
Presenters, guests and exhibitors emphasised a mandate for environmental, social and governance solutions to be central parts of the industry's future.
With Thiess having recently launched its North America office in Salt Lake City, Thiess' Vice President of Operations North America, David Perkins, said the interest in high-quality mine reclamation services is increasing across the region.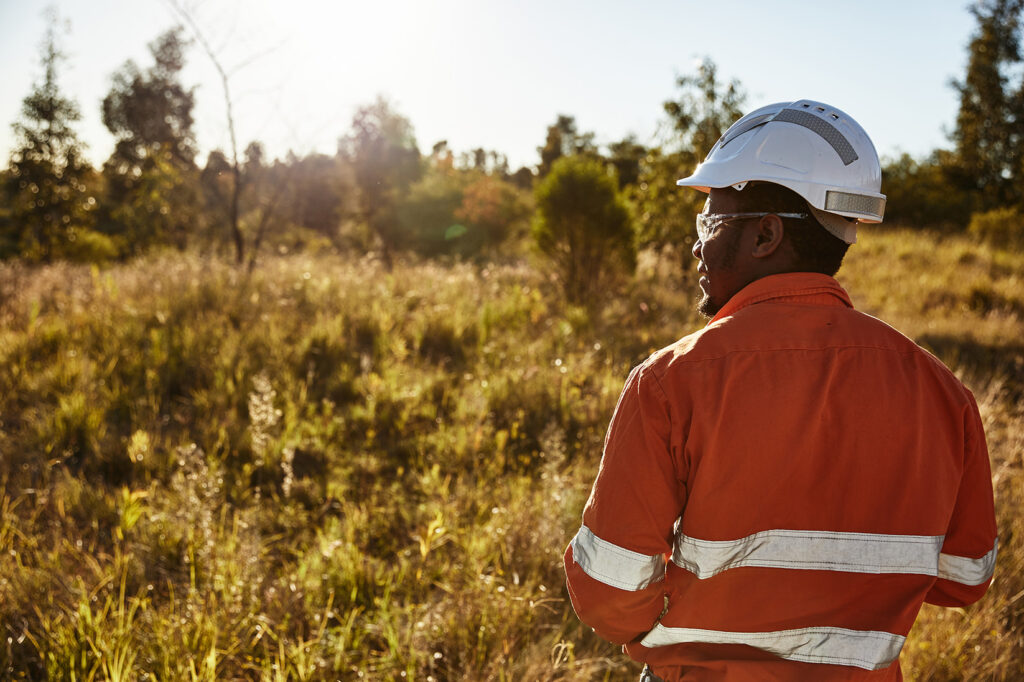 "Thiess has been at the forefront of mine reclamation for well over a decade, so it was particularly beneficial to have the Thiess Rehabilitation team represented at SME MINEXCHANGE, sharing their ground-breaking work with our client base," David said.
Miners in the US market more commonly engage smaller contractors to deliver short-term rehabilitation contracts, or self-perform rehabilitation scope, making Thiess Rehabilitation's specialty in progressive, long-term campaigns a point of difference for clients.
Thiess Rehabilitation Group Manager, James Anderson, said there is immense potential to deliver a new level of value to US clients.
"It was exciting to learn more about the challenges and opportunities facing mine owners in the States," James said.
"While short-term work sometimes can't be avoided, we can point to significant time and cost savings when a site takes a long-term approach, supported by annual progress.
"It's also a powerful way to show local communities that the mining industry is serious about living up to its sustainability commitments and being a positive part of community life."
The team is looking forward to building a greater presence in the US market and ultimately growing a strong reclamation offer and legacy for clients and communities.
For more information, please connect with our Thiess Rehabilitation team.