Mining is about value, and that value isn't fully realised until land is returned to a sustainable state. Thiess Rehabilitation offers world-leading mine rehabilitation services by miners, who are also environmental experts.
Our team designs, develops and delivers tailored, strategic rehabilitation solutions with extensive flexibility in process and equipment.
For many clients, that end-to-end capability is a powerful asset, supporting large-scale rehabilitation, including multi-site campaigns. For others, the benefit is in our ability to provide a smaller, specific service while knowing how it best fits in with a wider rehabilitation lifecycle. For some clients, there's a notable advantage in our technical ability and experience in planning and optimising complex rehabilitation designs. And for others, the context may be simple, but the desire for expertise with competitive rigour remains.
Whatever your context or goals, we ensure immediate and sustained value, with positive environmental, social and governance outcomes, so you can share the story of successfully restoring land.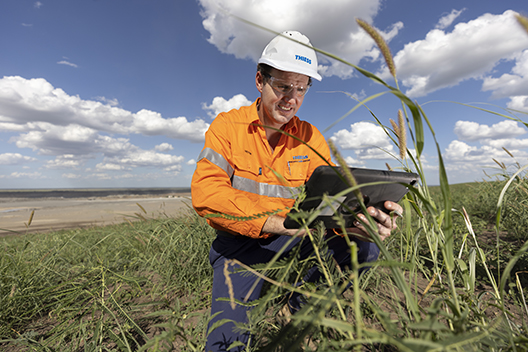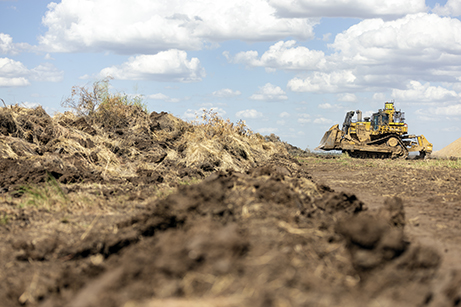 Some of the factors that influence clients looking to Thiess Rehabilitation include the advantages of:
Experience in best-practice methods including landform design optimisation
In-depth understanding of regulatory requirements and emerging industry trends in rehabilitation
Real innovation, such as efficient material movement, autonomy for bulk reshaping and use of high-precision drones
Unmatched access and efficient deployment of fleet for any rehabilitation campaign
Rigorous quality control processes recognised as industry leading
Multi-region insight and knowledge sharing to drive results, without the research and development costs
Reduced demand and distraction for your in-house resources, freeing you to focus on core business
Greater flexibility in the ramp up/down of works, with extensive personnel, plant and equipment availability
Leading Indigenous engagement capability to develop tailored programs
Strategic partnerships and relationships supporting site-specific value.
Thiess Rehabilitation offers industry-leading skills and a confident choice to best meet the specific needs of every client, site and requirement, backed by our long history of delivering agreed outcomes.

Better time and cost efficiency
Immediate efficiencies, reduced rework costs and a lower whole-of-life cost from a team with the technical and operational expertise to drive competitive value

Reduced
risk
A partner with the track record, end-to-end mining skill, safety performance and in-depth regulatory insight to share risk, maximise surety and manage compliance with confidence

Visible social
value
Practical environmental and social benefits by returning land to a sustainable state via a process that engages local and Indigenous communities, and guarantees lasting outcomes
Your expert team
Thiess Rehabilitation is led by highly respected mine rehabilitation experts who offer extensive environmental and rehabilitation management experience. They combine environmental, project management, commercial and legal skills to ensure excellence for clients.
Most importantly, our team can demonstrate value from design to development to delivery across a broad range of rehabilitation programs, with impressive results in time, cost and quality. Having led Thiess' rehabilitation work prior to forming Thiess Rehabilitation, they are responsible for outcomes recognised internationally for enabling the highest standards of sustainability. The Thiess Rehabilitation team can also draw on the wider capabilities across the Thiess business, including environmental and civil engineering, landform design, advanced surveying, asset management and maintenance, and more. The complete range of technical and operational skills ensures precise, efficient and effective solutions for clients.