Thiess Rehabilitation offers comprehensive rehabilitation services for the mining sector for sites of all sizes, commodities, requirements and lifecycle stages. This includes progressive mine rehabilitation, mine closure including infrastructure removal, abandoned mines, and contaminated land requirements.
Clients maximise their value and long-term savings through early engagement. However, our team can add measurable benefits at any stage of a site's journey. Our team's whole-of-mine-life insight means we know how to best match rehabilitation designs to broader mine closure designs, and deliver rehabilitation work based on our mine-specific systems and processes.
We often manage rehabilitation responsibility for clients, driving simplicity through reduced contractor management and overheads. For all projects or programs of work, our quality assurance significantly reduces residual risk and ongoing liability, underpinned by smart, rigorous processes that support environmental, social and governance excellence. With access to a large asset base and strong balance sheet, and the ability to explore alternative commercial solutions, we further help clients access tailored solutions.
Clients can draw on our full suite of rehabilitation requirements in design, development and delivery. A key feature is our ability to optimise inputs and outcomes, from optimising rehabilitation designs and operational schedules, to identifying efficiency gains and equipment utilisation options, to exploring alternative design options and offering flexible contract terms.

Real innovation
Our team is embracing a range of innovations to drive greater value through rehabilitation. A prime example is the use of autonomous dozers for bulk reshaping, offering improved safety performance, lower operational costs and increased productivity. Through our strong OEM and technology relationships, we have access to the latest mining automation technologies. We can support a seamless, low-risk transition to a technology-enabled fleet.
Similarly, our team offers extensive experience in high-precision drone surveying, with time and cost savings, safety improvements and other operational advantages. With highly accurate and detailed data, available with far greater flexibility and pace than traditional surveying methods, we can capture and process data more efficiently and safely, creating your foundation for transparent, measurable sustainability progress and quality.
Our team also welcomes opportunities to explore alternative land use designs with clients, including natural or conventional landforms, renewable energy systems and agriculture production.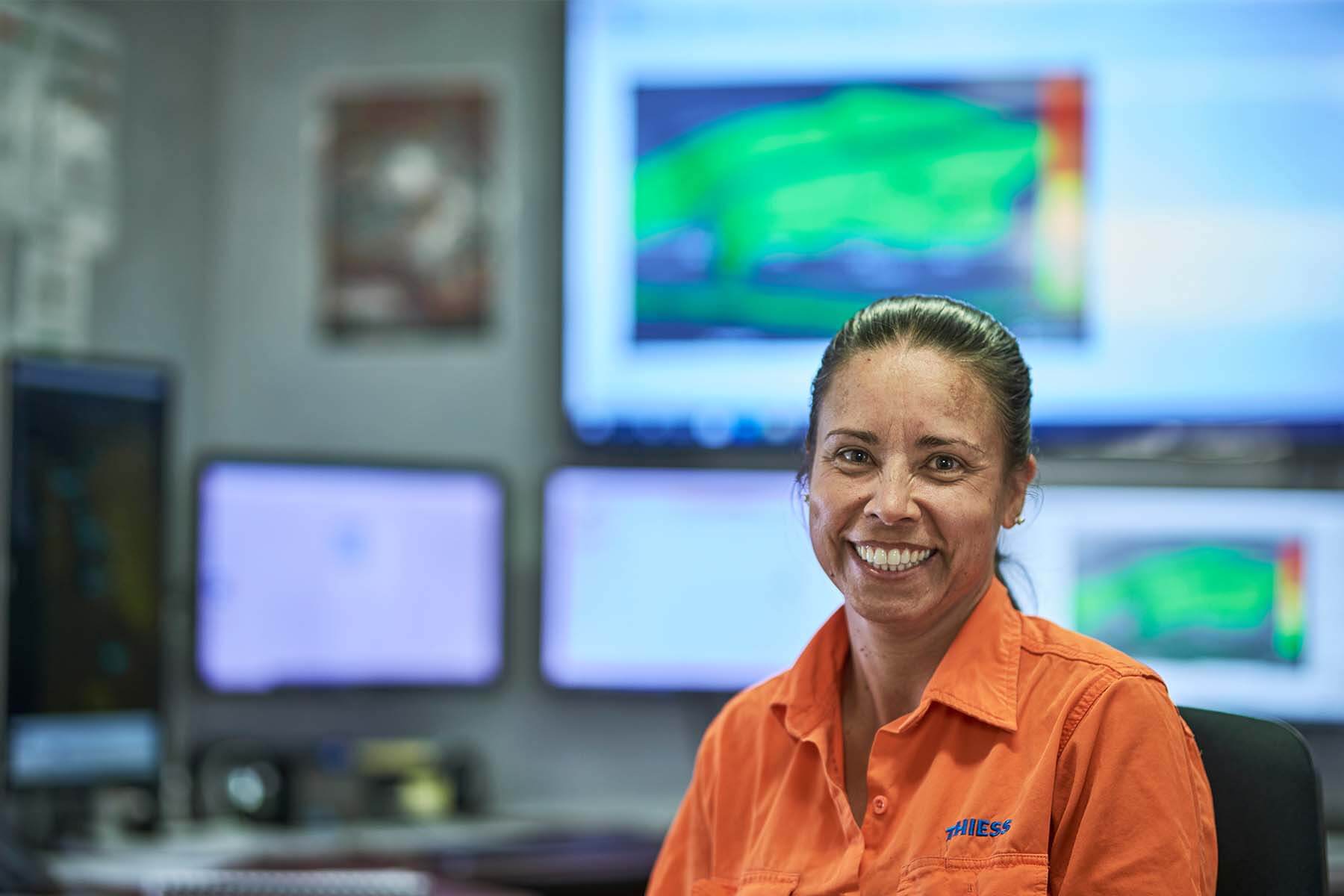 Indigenous engagement
We draw on Thiess' extensive record in proven, tailored Indigenous engagement strategies. This empowers environmental gains and employment, commercial and cultural benefits for Indigenous communities. We prioritise Traditional Owner engagement, ensuring assumptions aren't made for local communities, but rather opportunities are explored, and decisions made, with local communities.
Thiess Rehabilitation adopts Thiess' Reconciliation Action Plan, focused on building relationships, fostering respect and creating lasting opportunities for Indigenous Australians. In particular, we seek to maximise direct employment. For longer rehabilitation campaigns, this may include pre-vocational support, career guidance, job placement and workforce mentoring programs. We also prioritise working with local suppliers, including local Indigenous businesses, to ensure a supply chain that benefits the local community, and partnerships that are able to extend value for all.
Regulatory management
Our team offers the most current insight into regulatory requirements and opportunities for mine rehabilitation. Clients and sites of all sizes can draw on our regulatory management offer to suit your precise needs. This includes engaging our team to develop your regulatory plan and take that through to execution, removing the time and cost impacts of working with multiple providers. For operations of any size with plans in place, our team is also skilled in identifying the most efficient and sustainable approaches to fulfilling your requirements. This includes reviewing rehabilitation and closure management plans and associated costs and schedules, optimising mine closure bonds and costings, investigating alternative end land uses, and providing general regulatory advice and approvals management.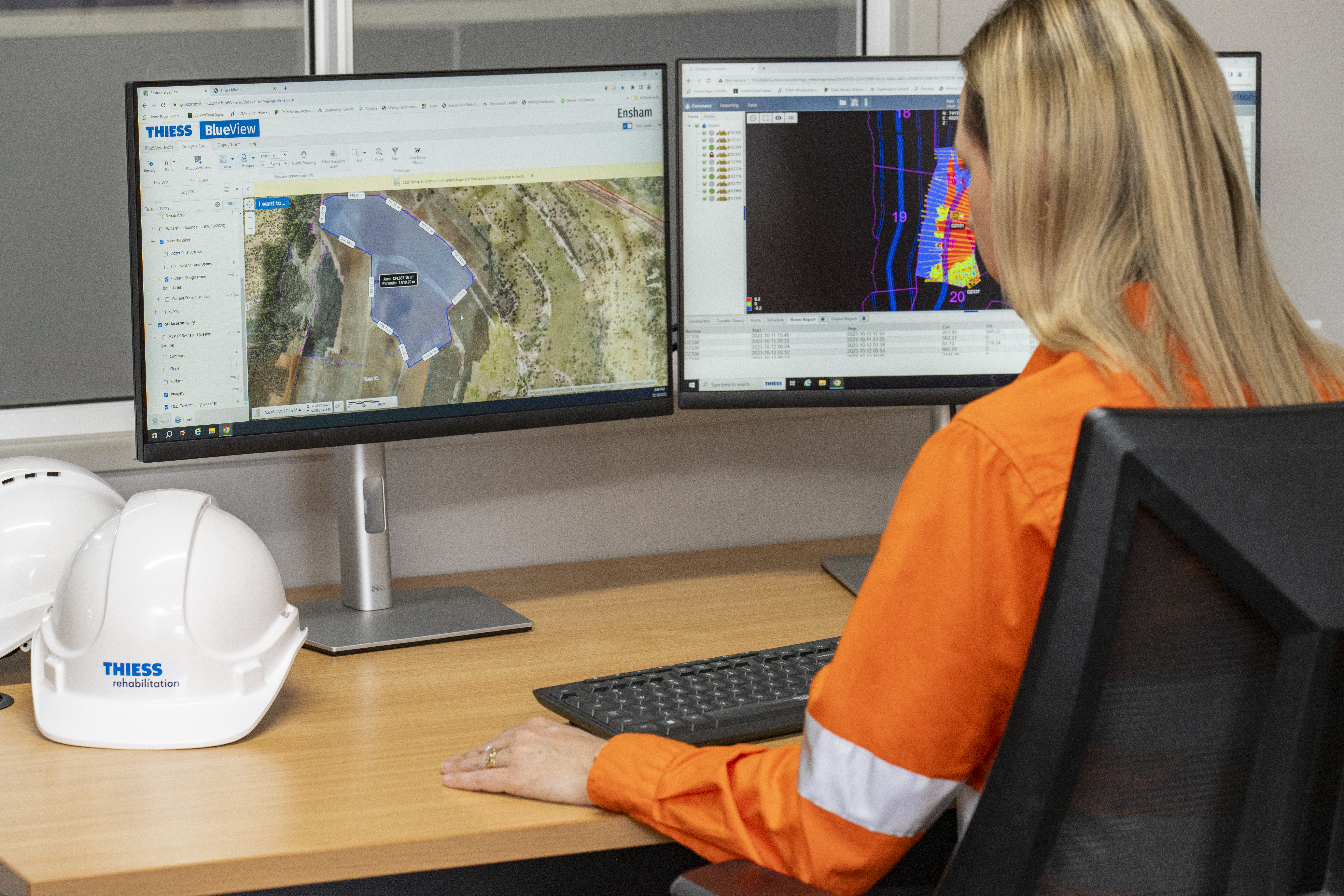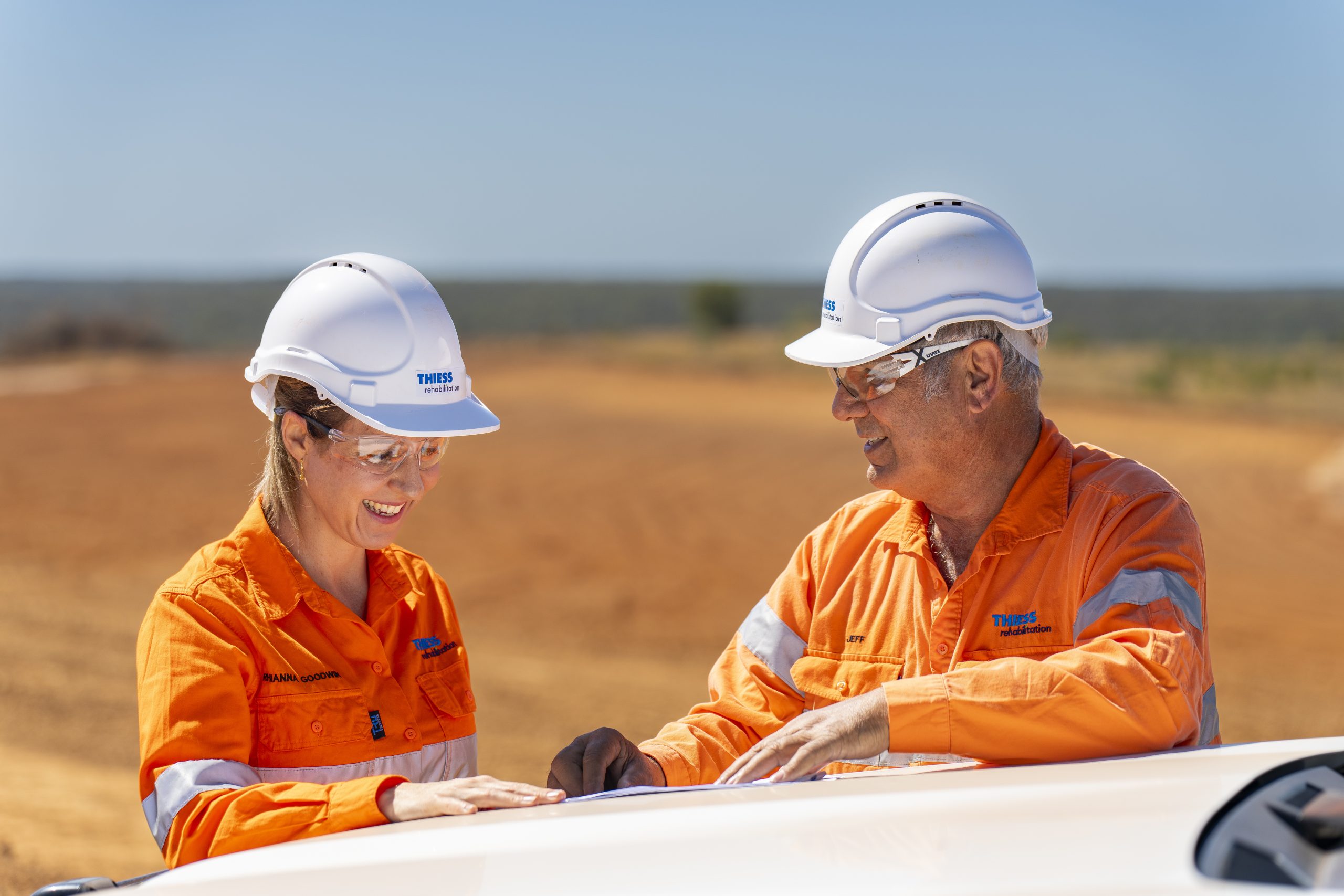 Financing
We welcome optimising financing options that best meet each client's needs, rather than applying a one-size-fits-all approach. This includes various payment models to mitigate cashflow and unit rate risks. When we can compress a campaign's timeline, we also enable savings such as reductions in labour and equipment. For longer rehabilitation campaigns, we leverage scale to further reduce costs, such as using autonomous technology to increase efficiency. Advanced monitoring and tracking technologies further offer delivery assurance to clients that milestones and specifications are being met and to the highest quality standards. Flexibility is key and our team is here to explore tailored payment terms and models with you.