Thiess Rehabilitation is delivering industry-leading rehabilitation outcomes for Mount Pleasant Operation near Muswellbrook, New South Wales.
Working on the project since the mine's operations began, our team has progressively rehabilitated 180 hectares of land for MACH Energy Australia, the mine operator.
Addressing site sensitivity
As the site is close to the town of Muswellbrook, and the project has some of the most stringent environmental requirements in New South Wales, progressive rehabilitation, ongoing community engagement and delivering exceptional environmental outcomes is critical.
Our solution
Focused on mirroring Indigenous local habitat and creating enduring environmental value to the client and the community, our solution incorporates more than 354 habitat features into the landscape.
Working closely with the client, our team has adopted a fluvial geomorphic landform design to ensure long-term stability against erosion and build the foundation to establish self-sustaining ecosystems post mining.
We identified areas where rehabilitation can connect more closely with the broader landscape and worked to create wildlife corridors to facilitate the movement of fauna. This work includes planting trees with hollows, creating land crevices and scattering loose bark and large branches to create a natural habitat for native species.
The design outcomes meet end-of-land-use objectives, comply with regulatory obligations and address long-term closure requirements.
This tailored solution meets our client's needs and has enabled them to optimise the rehabilitation design, reducing their operating costs without compromising quality.
It also informed their approach to use ejector trucks to haul and place topsoil and tailor seed mixes to better suit the final landscape, including areas with increased stabilisation requirements.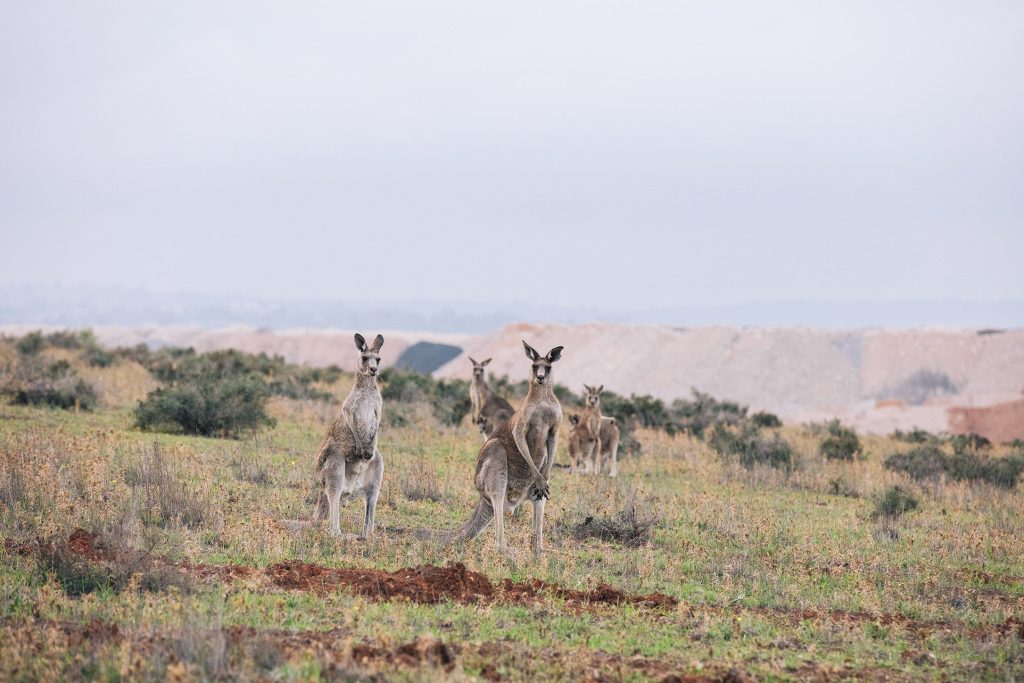 Industry-leading outcome
The first rehabilitation campaign was delivered two months before first coal was mined and seven months before the first coal train was loaded.
The resulting open, grassy woodland, with native grasses, trees and shrubs, incorporates connected habitats that create wildlife corridors with the surrounding landscape, encouraging the return of local fauna.
In particular, the geo-fluvial, natural landform, including contours, peaks and valleys, looks less engineered and more visually appealing, with better long-term landform stability.
The rehabilitation processes undertaken at Mount Pleasant Operations have been recognised as industry-leading by the NSW Resource Regulator.
For more information about our mine rehabilitation services, connect with our team.