In a recent Q&A interview with Mining Magazine, James Anderson, Group Manager,Thiess Rehabilitation, discussed the challenges and importance of mine rehabilitation, as well as the role of technology in improving the process.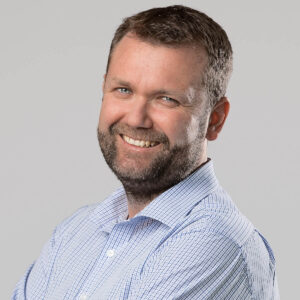 We've reproduced the article in full here:

Recent trends in mine rehabilitation and closure include a growing emphasis on sustainability and progressive rehabilitation, as well as increased use of technology and data analytics to improve efficiency and effectiveness.
Many mining companies are recognising the importance of incorporating rehabilitation planning into the early stages of mine development, rather than waiting until the end of a mine's life. This allows for a more integrated approach to mine closure, with rehabilitation plans evolving alongside mining operations.
There is also a greater focus on ensuring that rehabilitated land is not only environmentally sustainable but also socially and economically beneficial to the surrounding community. This includes creating jobs and economic opportunities through land use after mining, such as agriculture, renewable energy, or tourism.
In terms of specific techniques, geomorphic landform design has become more popular in recent years. This approach mimics natural landforms to create more natural-looking rehabilitated landscapes that blend in with the surrounding environment. Technology such as drones and machine learning algorithms are also being used to improve monitoring and data collection during rehabilitation projects.
Another trend is the use of progressive rehabilitation, which involves rehabilitating smaller areas of land as mining progresses, rather than waiting until the end of the mine's life. This approach can help to reduce the environmental impact of mining and provide early benefits to the local community.
Overall, the trend towards more sustainable and socially responsible mine rehabilitation and closure is driven by increased awareness and pressure from stakeholders, including governments, investors, and local communities.
What important aspects of landforms and topsoiling do miners have to consider as part of a rehabilitation project?
Landform design has evolved considerably in the past 10 years, and we are now developing geomorphic designs which mimic natural landforms. Landform design, as well as the end land use of rehabilitated land will continue to evolve at a rapid rate.
What role does technology play in mine rehabilitation and how do you see it evolving in the future?
Technology plays a major role in the design, construction and monitoring of rehabilitation construction. We rely on being able to obtain live information from our machines on the conformance to plan with landform construction, and this allows us to continually monitor and update our plans.
The ability to scan and monitor areas during construction and post construction with drones is a massive growth area.
What are some of the biggest challenges that mining companies face when it comes to mine end-of-life and rehabilitation?
Access to capital, access to planning and time pressures are some of the biggest challenges our clients face regarding rehabilitation. Thiess Rehabilitation seeks to take on the whole life cycle of mine rehabilitation and bring progressive rehabilitation into the early planning stages of mine development. This means planning and designing rehabilitation, using Thiess equipment and people and planning rehabilitation campaigns to suit our client's timeframes.
How do you balance the economic pressures of mining companies with the need to rehabilitate the land after mining operations have ceased?
For a modern mining company, a rehabilitation plan is no longer a 'nice to have' – it's a must-have. Legislative and stakeholder expectations have evolved over the years and mine rehabilitation, particularly in Australia, is now leading industry practice. Governments also use mine closure bonds as a guarantee that closure will take place – for many areas, rehabilitation is a non-negotiable part of mine planning. The sooner we start, the more cost-effective it is.
How do you measure the success of a rehabilitation project and what indicators do you look for?
Some of the best work being done on mimicking natural landforms is in mined land rehabilitation. On the best projects you wouldn't be able to see where the natural area stops and the new landform begins. An example of this is what Thiess has achieved on a project in New South Wales, Australia, we are aiming to mimic the local landscape so that it blends in with the natural surroundings. This is achieved by tipping material in a way to allow for that landform, shaping it with dozers, and then establishing drainage lines and habitat features.
Can you give us an example of a successful mine rehabilitation project that you have been involved in?
A project in New South Wales, Australia. Mining up to a state forest boundary meant that rehabilitation of the project was closely scrutinised. Progressive rehabilitation started when the mine opened in 1995, and today older areas are indistinguishable to the Reserve that adjoins the site. The rehabilitation connects to, and blends with, the local landscape facilitating natural fauna movement.
How is it all going in Thiess Rehabilitation's journey as a standalone business?
After more than 30 years of delivering rehabilitation services within Thiess, we launched Thiess Rehabilitation in 2022, offering progressive mine rehabilitation and closure services. Thiess Rehabilitation was awarded our first contract in 2022, a three-and-a-half-year partnership with Idemitsu Australia's Ensham Resources to deliver mine rehabilitation solutions that create areas for native bushland corridors and cattle grazing across more than 700 hectares of land. Making Thiess Rehabilitation a standalone business means our clients can tap into our full suite of rehabilitation services to achieve their goals faster, through a dedicated team. Our team's technical and operational expertise is backed by whole-of-mine-life knowledge; we are miners and environmental experts.
For more information about our mine rehabilitation services or opportunities to work with us, connect with our team.