During the International Mining and Resources Conference (IMARC) in November 2022, International Mining editorial director Paul Moore sat down with our Group Manager, James Anderson, to discuss mine rehabilitation and the unique position Thiess Rehabilitation is in to not only deliver sustainable mine rehabilitation outcomes for our clients, but benefit the industry and wider community.
The in-depth interview outlines Thiess Rehabilitation's inception and projects to date, as well as its flexible delivery model.
"Capitalising on this multi-skill set, the team assesses, designs, develops and delivers tailored, strategic rehabilitation solutions with flexibility in process and equipment."
It discusses Thiess Rehabilitation team's experience using best-practice methods in landform design optimisation, its in-depth understanding of regulatory requirements and emerging industry trends in rehabilitation, and innovation, such as efficient material movement, autonomy for bulk reshaping and use of high-precision drones.
"Clients can draw on our full suite of rehabilitation services in design, development and delivery. One of our focuses is to optimise inputs and outcomes for our clients, from optimising rehabilitation designs and operational schedules, to identifying efficiency gains and equipment utilisation options, to exploring alternative design options and offering flexible contract terms," Anderson told IM.
The article also highlights Thiess Rehabilitation's unique regional experience and potential to build the business in North America.
"Projects everywhere have their own unique challenges when it comes to rehabilitation – in Australia, you have an exacting regulatory environment with ever-changing expectations plus unpredictable climatic extremes. Indonesia's challenges include the sheer amount of water you have to deal with in the wet season – more than two metres of rainfall a year. That has to be managed during construction, but you also have to make sure you are building landforms that are designed for long-term success without susceptibility to erosion and landslides…
The interest in high-quality mine rehabilitation (or reclamation, as it is known in the US) services is increasing across that region. Miners in the US market more commonly engage smaller contractors to deliver short-term rehabilitation contracts, or self-perform rehabilitation scope, making Thiess Rehabilitation's specialty in progressive, long-term campaigns a point of difference for clients. Also, the potential is not just with current mines; there are a lot of large-scale, abandoned and long-closed mining areas, including US EPA Superfund sites, which require a long-term response to clean up contaminated land."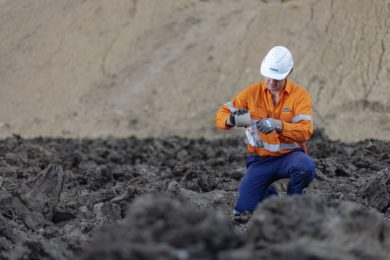 Most significantly, it talks about rehabilitation as an opportunity.
"Thiess Rehabilitation believes that mining needs to take a longer-term, strategic view. If anything, Anderson argues that biodiversity is charting the same path as emissions did five years ago.
It is emerging as a significant ESG pillar. There is increasing pressure for 'nature positive' outcomes. Rehabilitation is also a liability on the balance sheet that must be addressed. But, rather than an obligation, Anderson says rehabilitation should be seen as an opportunity.
By employing smart rehab solutions you can achieve significant wins, from using the space to install renewable generation like solar farms, to pumped storage hydro, and alternative land uses like grazing, cropping, forestry and ecotourism."
Read the full interview in the article, "Mine rehabilitation: a sustainable development opportunity".
For more information about any of our mine rehabilitation services or how we can help optimise your project, connect with our team.