University of Queensland honours student Gabby Callow has been undertaking her final-year research with Thiess Rehabilitation for the past six months, gaining valuable practical experience for her carbon sequestration thesis. 
While undertaking her final-year research project, "Carbon Sequestration and Offsetting in Mine Rehabilitated Land", Gabby has been working with Thiess Rehabilitation's team, gaining invaluable, hands-on knowledge and experience, and guidance.
Gabby's research aimed to go beyond regulatory requirements for mine rehabilitation, and explore options that provide additional environmental and economic benefits.
About the research, Gabby said, "As the mining industry continues to face increasing pressure to decarbonise and reduce emissions to help Australia reach emissions reduction goals agreed upon through the Kyoto Protocol and Paris Agreement, it is moving beyond seeing mine rehabilitation land as a regulatory requirement, but a means to provide environmental, social, and economic benefits by implementing alternative land uses that may better sequester carbon or offset greenhouse gas emissions compared to traditional rehabilitation practices."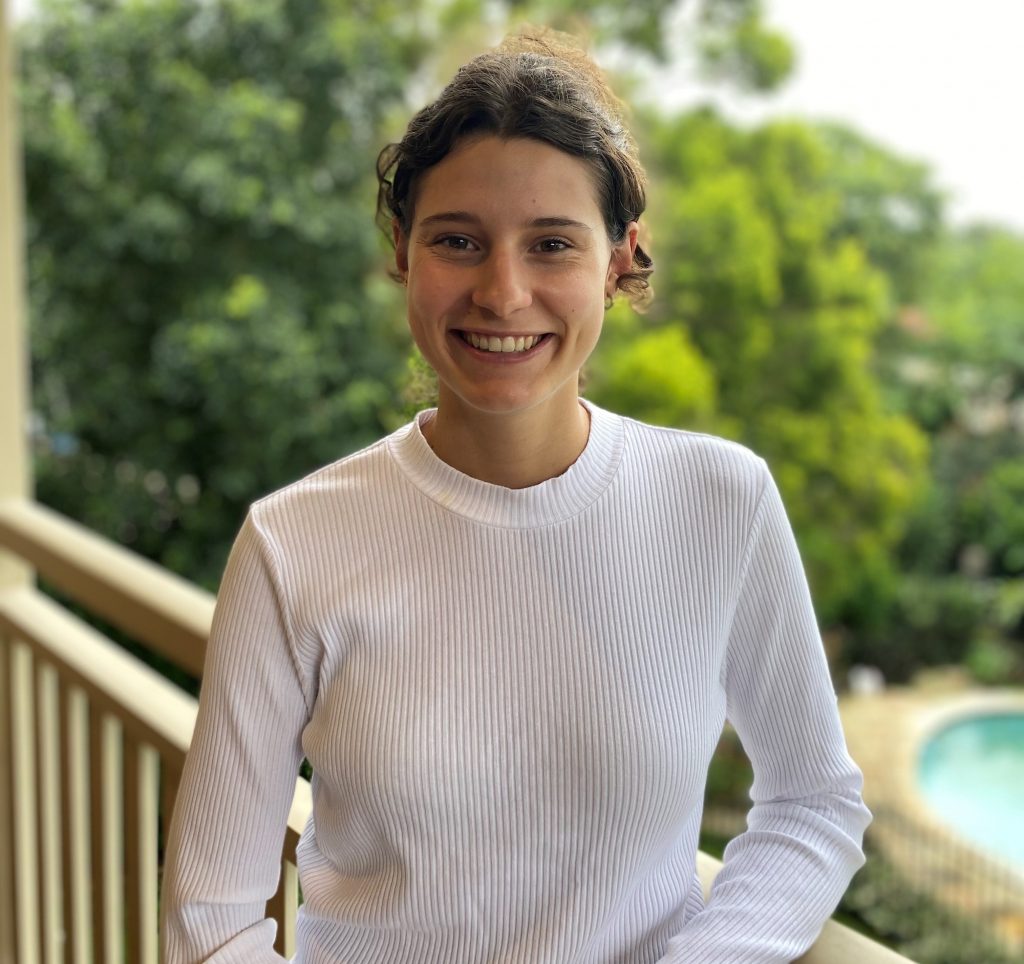 Her research sought to determine the most effective land rehabilitation method to maximise carbon sequestration and offset greenhouse gas emissions while maintaining environmental and economic viability, to reduce the overall cost of achieving net-zero. 
Research shows solar is the way to go
In assessing methods of biological sequestration, geological sequestration, a solar farm, a wind farm and a pumped storage hydropower facility for suitability at a progressively rehabilitated open-cut coal mine in Queensland, Gabby's research found a solar farm with native bushland provides the best outcomes, environmentally and economically.
Gabby's research evaluated these methodologies in these scenarios:
Cattle grazing
Native bushland
Solar farm with cattle grazing
Solar farm with native bushland
Across all comparison criteria, developing a solar farm and cultivating native bushland vegetation on remaining rehabilitation areas was found to be the best method, environmentally and economically.
Her research also recommends further investigation into different capacity solar farms to achieve the optimum trade-off between capital expenditure, emissions offset and revenue generated.
While her thesis only focused on environmental and economical factors that may drive decisions, it recommends further exploration into the social and governance aspects of each scenario, to generate an overall environment, social and governance rating, along with the economical considerations.
During her time with Thiess Rehabilitation, General Manager James Anderson said, "it's been great having Gabby here to work on her research, while having access to our experienced team to answer any questions and help guide her."
Of her time with Thiess Rehabilitation, Gabby said, "I'd like to acknowledge and thank James Anderson and Rhianna Goodwin at Thiess Rehabilitation, for proposing the thesis idea, helping develop the scope, supplying data, the generous use of office space, and their ongoing support as my industry supervisors". 
For more information about Thiess Rehabilitation and our land rehabilitation services, connect with our Thiess Rehabilitation team.